Welcome to the San Diego Paranormal update page.
Last Update: 05/18/13
BREAKING NEWS:
Bonnie Vent interview with the Property Inspector: Should buyers beware haunted houses?
New: Yankee Jim Robinson DVD NOW ON SALE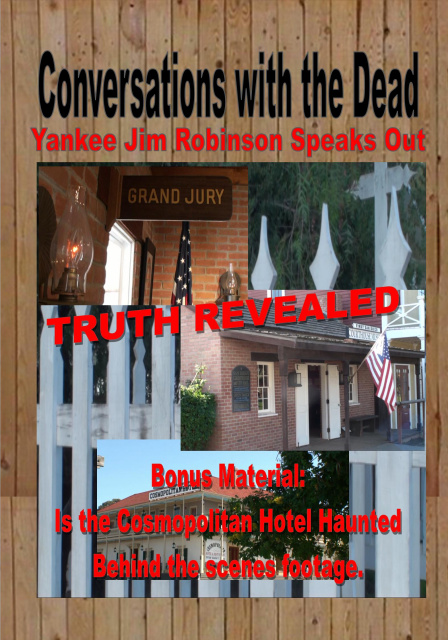 Conversations with the Dead - The Connection book
New book now available at Amazon and other outlets.
Are you into the paranormal and think you have all it takes to be on television? Learn all about the business side of show business from Entertainment Industry Professionals. The Actor's Journey DVD Box sets for Adults and Kids are must haves.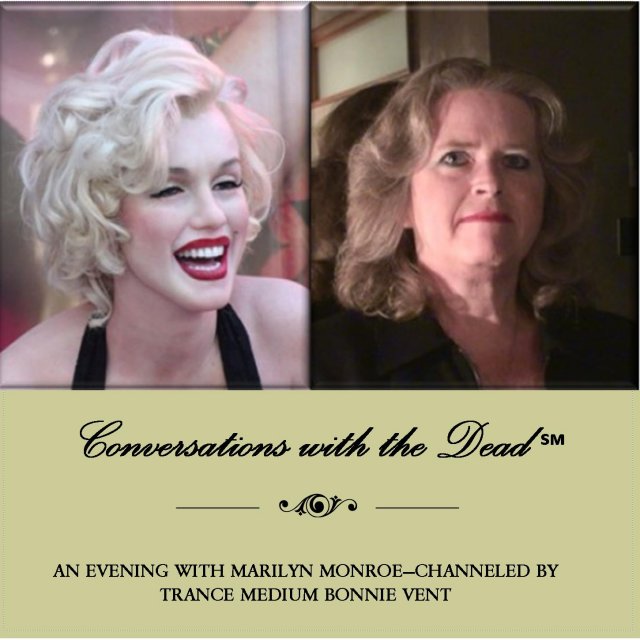 Bonnie Vent speaks to Marilyn Monroe LIVE at the haunted Hollywood Roosevelt Hotel.Now available on DVD
Michael Jackson caught on tape? Is this evidence of life after death? Updated 01/07/10
New Book in Development: San Diego Haunts. Are you a book reseller or do you have a true San Diego Haunts story? Please let us know.
Come here to get all the latest happening at San Diego Paranormal. Don't forget to sign up for the Yahoo Group of your choice. You only need to choose one. Both Groups will receive the updates. San Diego Paranormal Yahoo Groups
New E-Book
Is My House Haunted? A Practical Guide by Bonnie Vent
Have you ever wondered "Is My House Haunted"? Most Real Haunted Houses are not the spooky haunted houses that you see in the movies. They are regular homes in regular neighborhoods and belong to people just like you and me. If you have been asking the question "What can I do if my house is haunted"; this book is for you. So, Who ya gonna call? No one!! This booklet will take you through the basic steps in determining what may or may not be going on in your home. Most people would rather keep this quiet. Do you really need a bunch of expensive gadgets or amatuer weekend thrill seekers telling you want is going on with your house. NO YOU DON'T. This book is delivered to you in the privacy of your own In-Box. There are NO SHIPPING CHARGES.

Written by nationally known medium Bonnie Vent, and based upon her 20+ years of research in this field. More Information
In the News:
Bonnie Vent appeared on KSWB and KTLA in a companion piece to the WB show Supernatural.
Latest Updates:
Paranormal News: Updated 05/18/13
Whaley House Real Ghost Stories: Updated 05/19/08
Whaley House Real Ghost Pictures: Updated 07/20/07
Villa Montezuma Real Ghost Stories: Updated 05/12/04
William Heath Davis House Ghost Pictures: Updated 01/28/04
Hotel Del Coronado Real Ghost Stories: Updated 05/19/08
Queen Mary Real Ghost Stories: Updated 08/02/07
Private Homes Real Ghost Stories: Updated 05/19/08
Offices/Schools Real Ghost Stories: Updated 12/15/05
Thomas Edison/Hotel Del Coronado Urban Legends: See the remarks from the Edisonian on these very popular legends.
Free Daily Horoscopes: Bookmark this page
Products/Services Catalog. We have Spiritual and ghostly items for sale: Tri-field Natural EMF Meter for ghost hunting.
John Edward Books, CDs and Tapes: Available for purchase from Amazon.com
Wayne Dyer Books, CDs and Tapes: Available for purchase from Amazon.com
The Munsters Official Store: Cafepress and DVD, VHS and books from Amazon.com. Including The Munsters season 1 on DVD.
| | |
| --- | --- |
| | Bonnie Vent owner of the San Diego Paranormal Research Project, jumped on board the Ghosts and Gravestones Tour in San Diego, CA. She visited the most haunted sites in the city of San Diego. This short film lets you experience the fun of a tour along with the real impressions of a Paranormal Investigator whose expertise is Spirit Communication. The film is hosted by veteran actor Butch Patrick. He joins along in the experience as well. Come join us as we visit the William Heath Davis House, Villa Montezuma and the world famous Whaley House. Proceeds will be used for additional research and production of more short films. |
Web Design by Genesis Creations