14 Aug 2018
Evidence of the "Lady in Red" at the Cosmopolitan Hotel in Old Town San Diego?
By Bonnie Vent
This photo was originally posted on Redit. The claim is the photo was taken by a relative. Setting this aside I decided to take a closer look at the photo.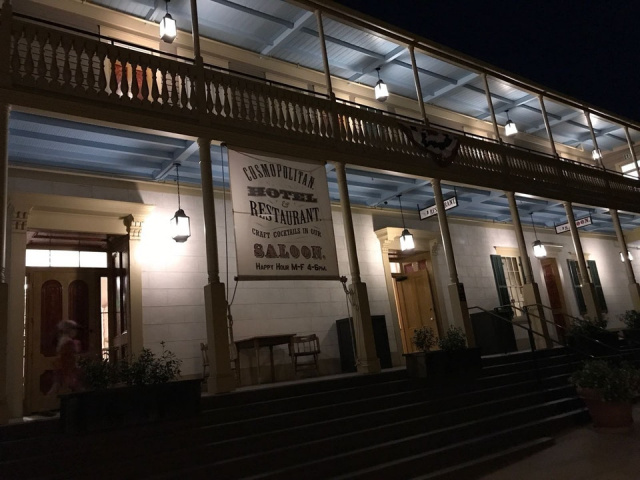 There are many living people in Old Town, and at the Cosmopolitan Hotel, that dress is period clothing. So the first thing to determine: Is this a real person in period clothing or a spirit person. Many people feel this is a child, but you need to remember that people in the past were much smaller than we are today. For instance: Anna Whaley of the famously haunted Whaley House was 4'8 and Thomas Whaley was 5'2.
I have personally done research work at the Cosmopolitan Hotel and did participate with the research side to straighten out fact from fiction on Ghost Adventures's visit. A lawsuit from the family descendants was avoided as a result of this research and the production company did remove untrue statements from the television show. There is very real activity at this location. I have spoken with the "Lady in Red" and you can find the video here:

I have only lightened and zoomed in on the original photo. This person does appear to wearing a Victorian or perhaps Eduardian dress.

The claimant says this photo was taken seconds after the first and no person is in the photo.
I have requested the assistance of a person who used to work at the hotel and is an expert on hats and dresses of the period. Her remarks: "Looks like a fake to me. The clothes are too fakey new...the style is jumbled."
In the meantime, what do you think?