Welcome to Bonnie Vent's News Update page
Latest update 07/07/22
Bonnie Vent latest channeled session and blog. Check it out here!
Bonnie Vent has a new products and services website. Need a reading, mandala or some jewelry? Check it out.
Michael Jackson partners with Bonnie Vent and The Connection
This is Bonnie Vent.
Recently Michael came to me with a request. He wants to partner with me and The Connection in order to continue to be of service to humankind. He is very interested in reconnecting with people who have remained loyal to his messages while he was alive and since his death. How could I say no? In many ways this will be an interesting experiment. We will be starting with question/answer sessions. Where this project will lead promises to be a very interesting journey. There is an existing group for "The Connection" on Facebook. I asked the members to submit a spiritual question. These are their questions and the answers are a combination of "The Connection", Michael and me.
I have noticed in this work that I receive images that are relevant to the message but do not come through to the person listening to the message. I will add my impressions to this process as well.
The background that I have chosen for this video is the closest thing I could find to what I see visually when I tune into Michael's surroundings. I am sure it pales in comparison to the real thing, but it gives you an idea of what I am seeing.
We hope that you will donate or purchase merchandise to keep this process up and running.
PayPal donations email address is: GenCreations@AOL.com
Square cash mobile donations ID is: $BonnieVent
10/20/15 - SheKnows.com article featuring Bonnie Vent. Written by Heather Barnett.
Click here to read the article
Connection Channeling
by Bonnie Vent
Bonnie Vent's Spirit Art/Mandala Store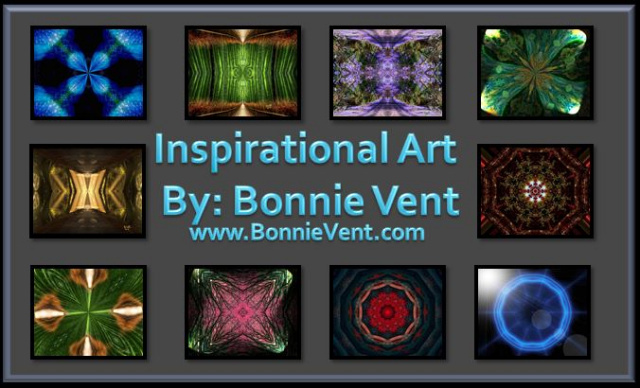 New UK Radio Interview - TalkSport's Extra Time with Mike Parry and Mike Graham
New article featuring Bonnie Vent at CafeMom
Bonnie Vent's blog - Michael Jackson popping up 05/17/14
BREAKING NEWS:
31 Oct 2013
http://www.mainstreet.com/article/real-estate/spirits-raise-home-prices?page=3
The Haunted House of Munster
If you're looking to get in on a nice piece haunted real estate, look no further than Bonnie Vent, who provides a matching service for interested buyers and sellers.
Currently, Vent is working with actor Butch Patrick, best known for playing Eddie Munster, whose grandmother's haunted Victorian Mansion in Macon, Ga. is currently for sale. Patrick would like to use this location for a paranormal reality show and is looking for a buyer that is interested in getting involved with the project.
The house was built in 1875 and was given as a wedding gift to Lizzie Wardell, the daughter of the second owner. Wardell married Harry Rubey, and the two remained in the house for several years until they left for Hollywood when Rubey became a financier in the motion picture industry. After some time, they returned to Macon and built a new home, but the original home, which passed through several owners and on to Patrick's grandmother, is said to be haunted by the ghost of Lizzie Wardell Rubey, floating around the four-bedroom, two-bath abode in a white blouse.
Patrick has felt (but never seen) "the lady of the house," though his sister and grandmother have spied her many a time.
"My sister's not a druggie or an alcoholic, and she's seen her several times," he said. "And my grandmother would never let us go in the basement. I've been pushed aside, seen things move—like a curtain."
Patrick says he could see the appeal in buying haunted real estate and argued that it might bring added incentive.
______________________________________________
Bonnie Vent's official website
This is Bonnie Vent. Today's date is 6/17/2013 We are very close to the 4th anniversary of Michael Jackson's death.
It has come to my attention that on 06/11/13 the CEO of AEG Live Randy Phillips claimed under oath in Los Angeles Superior court that he was made aware of a session via mediumship that exonerated Dr. Conrad Murray and that Michael had inadvertently killed himself. My understanding is the judge let these comments stay in court record. In defense of Michael I feel that I must step forward at this time and reveal information I received via mediumship recorded at the Hollywood Roosevelt Hotel on August 25, 2009. This is a clip of what Michael had to say about Conrad Murray and what lay ahead. Keep in mind the date and that the public did not know there would be many high dollars deals made in Michael's name. Michael's comments are truer today than they were at the time with a recent project that includes a hologram instead of Michael himself. The entire session is about 11 minutes long. This is just his comments on Dr. Murray.
Other informational links:
What do Dr. Conrad Murray and Michael Jackson both know about his death?
The Talk - Sharon Osbourne Would Testify against AEG at the Michael Jackson Wrongful Death
La Toya - Michael Jackson Was Murdered, Murray's a Fall Guy (mirror)
La Toya Jackson - Michael was murdered - CNN Piers Morgan 06/22/11
Bonnie Vent on the Para X Radio network with Marla Brooks 01/27/11
Bonnie Vent interview on San Diego Living 10/26/10
Michael Jackson channeled messages
Update: Via mediumship with Bonnie Vent, Michael Jackson claims he was murdered. Court testimony from Prince, La Toya, and TJ Jackson validates this claim.

New: Yankee Jim Robinson DVD NOW ON SALE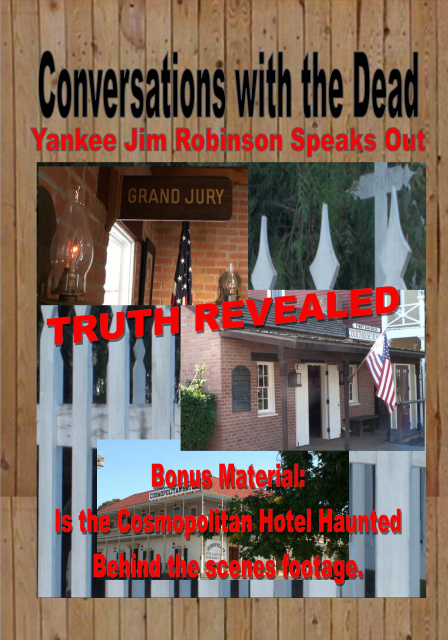 Conversations with the Dead - The Connection book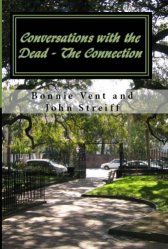 Latest Updates:
Paranormal News: Updated 10/03/19
Whaley House Real Ghost Stories: Updated 03/02/14
Whaley House Real Ghost Pictures: Updated 07/20/07
Villa Montezuma Real Ghost Stories: Updated 05/12/04
William Heath Davis House Ghost Pictures: Updated 01/28/04
Hotel Del Coronado Real Ghost Stories: Updated 05/19/08
Queen Mary Real Ghost Stories: Updated 08/02/07
Private Homes Real Ghost Stories: Updated 05/19/08
Offices/Schools Real Ghost Stories: Updated 12/15/05
Thomas Edison/Hotel Del Coronado Urban Legends: See the remarks from the Edisonian on these very popular legends.