STORY HIGHLIGHTS
NEW: An addiction specialist testifies Thursday morning
A showdown between anesthesiologists takes center stage for the trial's conclusion
Five character witnesses testify Dr. Conrad Murray saved their lives
Jury deliberations in Murray's involuntary manslaughter trial could begin early next week
Tune in to HLN for full coverage and analysis of the Conrad Murray trial and watch live, as it happens, on CNN.com/Live and CNN's mobile apps.
Los Angeles (CNN) -- Dr. Conrad Murray's lawyers called a drug addiction specialist to the stand Thursday morning in an effort to show Michael Jackson's insomnia the day he died could have been caused by withdrawal from a drug given him by another doctor.
The defense hopes their last two witnesses will convince jurors in Murray's involuntary manslaughter trial that Michael Jackson gave himself the overdose of drugs that killed him.
After five Murray heart patients testified Wednesday that he was a good and caring doctor who saved their lives, two medical experts remain on the defense witness list. Testimony could conclude by Friday or Monday in the trial that started a month ago.
The Los Angeles County coroner ruled Jackson's June 25, 2009, death was the result of "acute propofol intoxication" in combination with several sedatives.
The defense theory is that a desperate Jackson, fearing his comeback concerts could be canceled unless he found elusive sleep, self-administered propofol that Murray was trying to wean him off of.
Prosecutors contend Murray is responsible for his death even if he did not give him the final and fatal dose because he was criminally reckless in using the surgical anesthetic to help Jackson sleep without proper precautions.
Dr. Robert Waldman, a specialist in addiction, began his testimony Thursday morning.
The defense contends Jackson became addicted to the painkiller Demerol through frequent visits to the Beverly Hills dermatology clinic of Dr. Arnold Klein in the months before his death. Murray was unaware of the addiction, and therefore unable to understand why he could not help Jackson sleep, the defense contends.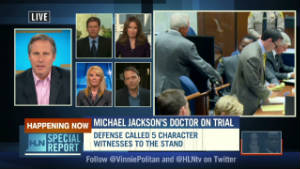 Former patient kisses Dr. Conrad Murray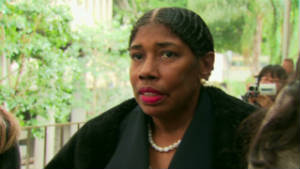 Michael Jackson's nurse speaks to media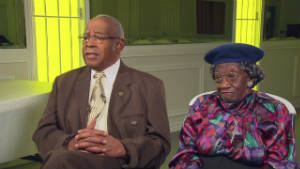 Former patients believe in Dr. Murray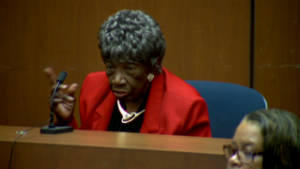 Patient: Murray very 'proactive'
Defense anesthesiology expert Dr. Paul White is expected to also testify Thursday or Friday in an effort to counter testimony from prosecution anesthesiologist Dr. Steven Shafer.
Shafer concluded that the "only scenario" that fits the scientific evidence is that Jackson was on an IV drip of propofol for three hours before his death and Murray failed to notice when he stopped breathing.
Shafer conceded that it was possible that Jackson, not Murray, could have been the one to open the drip to a fatal pace, but prosecutors contend it would make no difference in Murray's guilt.
Murray cried in court Wednesday as he listened to an elderly patient tell jurors that he opened a clinic in the Acres Homes community of Houston in honor of his father, who had practiced there.
Ruby Mosley was one of five character witnesses called by Murray's lawyers Wednesday morning in an effort to counter 17 days of prosecution testimony that sometimes painted him as an incompetent and greedy doctor.
"If this man had been greedy, he never would have come to an area, a community of Acres Homes, 75% of them poor, on welfare and Social Security," Mosley said.
Murray dabbed tears from his eyes even after Mosley left the stand.
Even Randy Jackson, the late pop icon's brother, seemed touched by Mosley's testimony.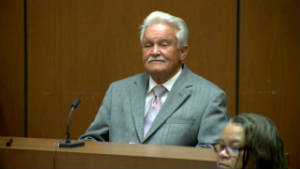 Witness: 'Murray was the best doctor'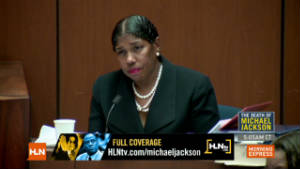 Jackson's nurse gets emotional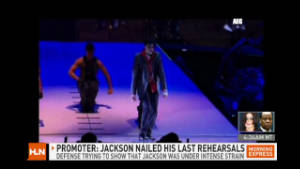 Promoter: Jackson nailed last rehersals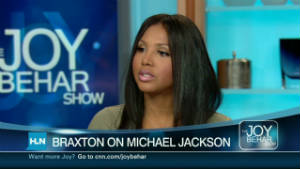 Braxton: 'Michael needs to take blame'
"She's sweet," he was heard saying as she left the courtroom.
"He's the best doctor I've ever been to," said Gerry Causey, a 68-year-old former patient of the man accused of causing Jackson's death. "And I just don't think he did what he's being accused of," Causey added, under cross-examination by the prosecution.
Causey met Murray 11 years ago when he was rushed to a Las Vegas hospital with a heart attack, but they became friends since then, he testified.
"It's because of Dr. Murray, the way he cares for you, the way he makes you feel," Causey said.
Prosecutors contend that Murray abandoned his patients in Las Vegas and Houston for the $150,000 a month Jackson had promised him.
"There's no way, he's not greedy," Causey said. "He doesn't charge me my deductible, never has."
Las Vegas heart patient Andrew Guest, who followed Causey on the witness stand Wednesday, said Murray "makes sure you're OK during the procedure."
"That man sitting there is the best doctor I've ever seen," Guest testified.
Murray treated Dennis Hix by putting 14 stents into arteries around his heart 11 years ago, Hix testified.
"I'm 66, I've gone to a lot of doctors, a lot of doctors, and I've never had one that gave me the care that he did," Hix said.
Murray never charged Hix beyond what his insurance would pay, he said. "I had a type of insurance that don't hardly pay for nothing," he said. "So he did it for me free."