2 Apr 2013

http://www.cnn.com/2013/04/02/showbiz/conrad-murray-talks/?hpt=hp_t1
Conrad Murray from jail: 'I was in the wrong place at the wrong time'
updated 8:48 PM EDT, Tue April 2, 2013
Los Angeles (CNN) -- The doctor convicted in Michael Jackson's death says he is a scapegoat who had the bad luck of being "in the wrong place at the wrong time."
Dr. Conrad Murray, speaking to CNN by phone from his jail cell, said he "did nothing wrong and all I tried to do was to help a friend who I encountered in a devastated state."
Murray gave CNN two interviews -- one recorded Friday with Don Lemon and a second broadcast live with Anderson Cooper on Tuesday evening. They come as the trial begins in the wrongful death lawsuit filed by Jackson's children and mother accusing concert promoter AEG Live of the negligent hiring of Murray.
These are his first interviews with a journalist since he was sentenced to four years in prison in November 2011 for an involuntary manslaughter conviction in Michael Jackson's death.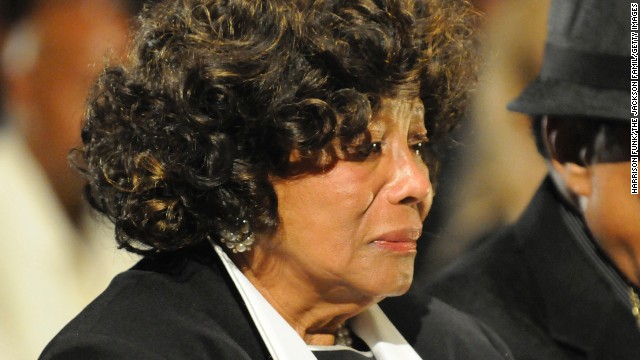 Jackson died on the morning of June 25, 2009, after a long, sleepless night in which Murray used sedatives and propofol to treat his amnesia, according to court testimony in the doctor's criminal trial. It was a practice that Murray had followed most nights in the previous month and other doctors had done for Jackson in past years.
Murray: Just happened to be there at the end
"I have taken the front of the storm for the entire life of a man 50 years old, who has had a monumentally destructive, painful life that has been so damaged it is of huge proportions," Murray told Lemon.
He called himself a scapegoat in Jackson's death, which the coroner ruled was caused by a lethal combination of sedatives and the surgical anesthetic propofol.
"It is in terms so humongous that for 50 years of pain that he (Jackson) has lived and I did not do him for all of that," Murray said. "All of the mishaps that he has encountered in life seem to trickle down on me and I think that is the definition of a scapegoat. Nobody has taken any responsibilities for anything that they may have done to this man but, because I was in the wrong place at the wrong time, then here I am."
"You just happened to be there at the end," Lemon said.
"Yes," replied Murray.
"Conrad Murray, as you sit here now in jail, do you believe you are innocent?" Lemon asked.
"Absolutely," Murray said. "No doubt."
"He's never wavered," his lawyer Valerie Wass added.
"Why am I innocent?" Murray continued. "Because I did nothing wrong and all I tried to do was to help a friend who I encountered in a devastated state and I tried to do everything possible to help my friend. I have been called names and who knows what. Nobody else was there at that time and I can say with the effort that I made I could've suffered a cardiac arrest myself. It was not an easy task but I never gave up on my friend -- never did."
Wass then stopped Murray from saying more that might relate to his criminal case, which she is appealing.
Paris Jackson questioned about dad's death in lawsuit
Murray: Michael was my great friend
Murray talked about his relationship with Michael Jackson in the last months.
"I've lost a friend, a great friend, a man who was imperfect like all of us are," he told Lemon. "He has had his dark sides and he has had his good sides and I've known them both."
His role in the friendship was to bring Jackson peace, Murray said.
"But as he left in a state of total absorption of all of the pains he has encountered and all of the stories that haven't been told that was important to him to either regurgitate, ruminate, whatever he wanted -- to think about an opportunity to release himself and I gave him that opportunity," Murray said. "There was an opportunity where Michael finally found an opportunity to tell someone almost anything and knew he was protected. I gave him that. I gave him that peace."
Alleged 'smoking gun' e-mail revealed
Murray: I love Michael's children
Murray asked to speak about Jackson's children, with whom he said he had "a beautiful, blessed relationship—an extremely good one."
"Prince Jr., Paris and Blanket are like my own kids," he said. "They are my children. I love those children. I worry about them."
"There are things I can share about the children, but I don't think I will go into that, not in this forum," he said. "But at the same time I hope the children are doing well, that they are looked after very well."
He then took aim at other members of the Jackson family, without calling names.
"I am pretty sure there are a number of bottom dwellers right now who are sucking up for anything they can, but I do hope the children will not fall victim of that," Murray said.
Michael Jackson's assistant accuses promoter
Murray: No anger
Murray said he holds no anger toward anyone, however.
"I can certainly be upset and say, 'How did this happen to me?' but I am not doing that," he said. "I think I take the high road in this. My friendship was good and genuine and for everything it is worth I want to remember it that way."
"What do you want people to know about Conrad Murray?" Lemon asked.
"I want to be known as just a simple human being who came from the most humblest of backgrounds, who has worked his way through life through difficult times and good times," he said. "I have been an ambitious man, but the ambitions have not been in any way directed to self. Self is only one part. I spent my life to make man better, to improve the lives of everyone I encounter."
He said he would always be a free man "because of my spirituality, my beliefs. I have carried the weight of this world on my shoulder and I know that I cannot carry that by myself so I was also carried by my heavenly father."
Murray: Jail's no day at the beach
He spoke from a cell he described "a small space where there is no penetration of sunlight, but I can say there is room for improvement in everything. Certainly not like being in the sand or being in Bora Bora, but I am hoping for enduring the task as best that I can."
His expected release date is in late October, after he serves half his sentence, unless the sheriff decides to free him earlier under jail overcrowding guidelines.