Jesse Shepard (Francis Grierson) Channeling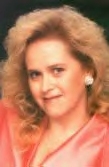 Jesse Shepard Bonnie Vent
Hi Friends,
I have actually been able to establish contact with Jesse Shepard. All the information contained in these articles have been channeled through me. I will be sending these articles to the San Diego Historical Society for whatever validation is possible. I will post the feedback as well as the original channeled information. This is a great adventure that has just begun. Join me as we travel together to places currently unknown.
More on Jesse Shepard from The International Survivalist Society
Do you have questions for Jesse Shepard? Send me an e-mail and I will pose your legitimate questions. Please put "Jesse Shepard question" on the subject line.